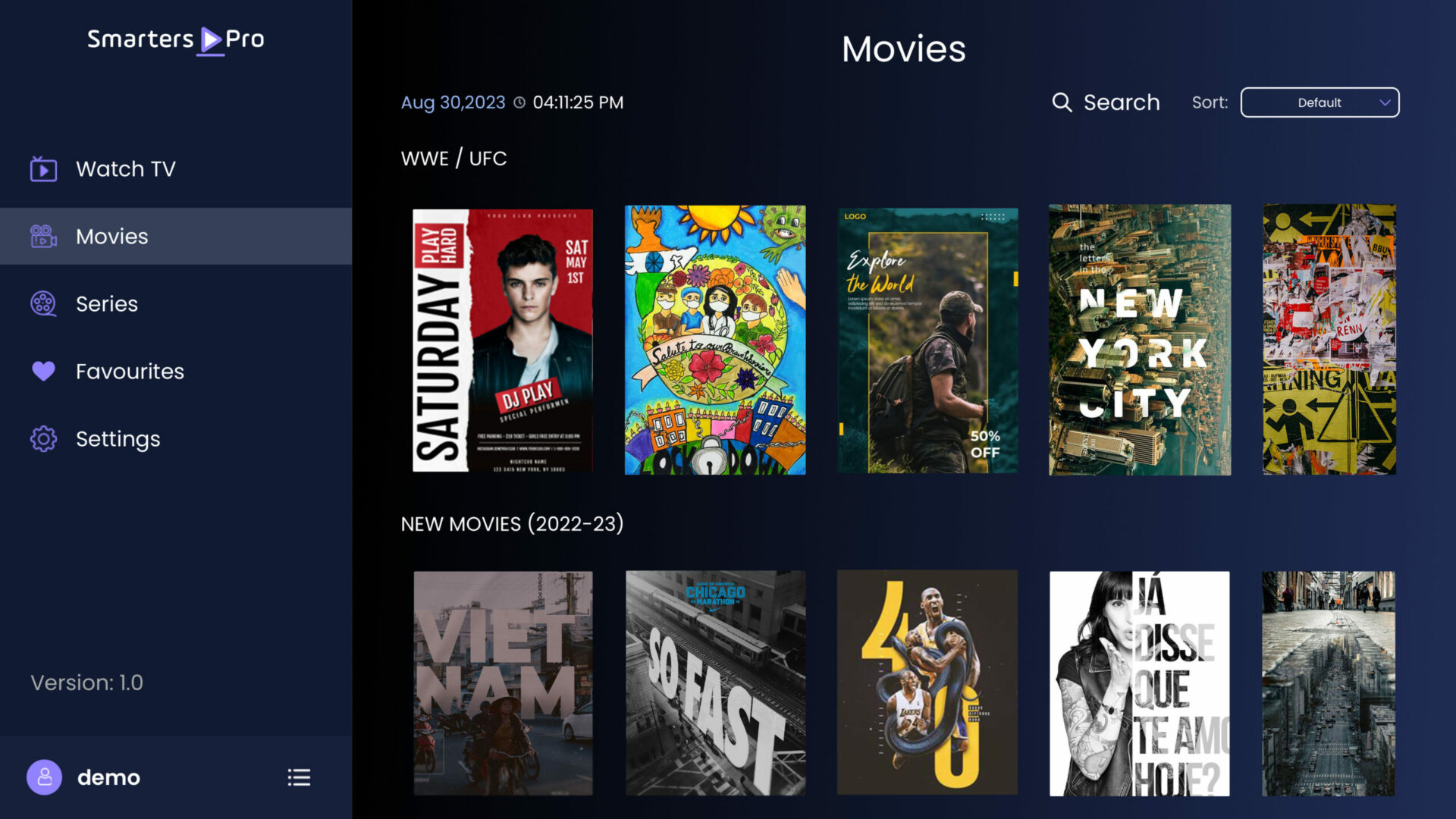 Smarters Pro is an amazing Video Streaming app designed for seamless streaming of live TV channels, movies, TV shows, and an array of video content. This application is compatible with Android, and  iOS.
With Smarters Pro, you can effortlessly integrate multiple IPTV playlists and EPG (Electronic Program Guide) sources, granting you access to a diverse selection of TV channels. Users can also create their custom playlists and arrange channels based on your preferences.
Going beyond live TV, movies and series, Smarters Pro also supports catch-up TV, enabling you to relish past broadcasts. It boasts a rich feature set, including parental control, multi-language support, Picture-in-Picture, Chrome Casting and a built-in player furnished with advanced playback capabilities.
It's imperative to clarify that Smarters Pro does not provide IPTV services or channels. To access the app, users are required to input their own IPTV playlists. Furthermore, it's worth noting that certain IPTV services may mandate subscriptions and might not be legal in specific countries. Hence, prior to engaging with Smarters Pro, it's advisable to verify the legality of IPTV services within your jurisdiction.